---
STS-9 Crew Commander John W. Young, Pilot Brewster H. Shaw, Mission Specialists Owen K. Garriott, Robert A. Parker and Payload Specialists Byron K. Lichtenberg and Ulf Merbold.
Mission: First Spacelab Mission
First Rollback/First 6 Crew Member Flight
Space Shuttle: Columbia
Launch Pad: 39A
Launch Weight: 247,619 pounds
Launched: November 28, 1983 at 11:00:00 a.m. EST
Landing Site: Edwards Air Force Base, Calif.
Landing: December 8, 1983 at 3:47:24 a.m. PST
Landing Weight: 220,027 pounds
Runway: 17
Rollout Distance: 8,456 feet
Rollout Time: 53 seconds
Revolution: 167
Mission Duration: 10 days, 7 hours, 47 minutes and 24 seconds
Returned to KSC: December 15, 1983
Orbit Altitude: 155 nautical miles
Orbit Inclination: 57 degrees
Miles Traveled: 4.3 million

---
(S83-32900-5.25.83) -- This is the official insignia for STS-9, the major payload of which is Spacelab 1, depicted in the cargo bay of the Columbia. The nine stars and the path of the orbiter tell the flight's numerical designation in the Space Transportation System's mission sequence.
---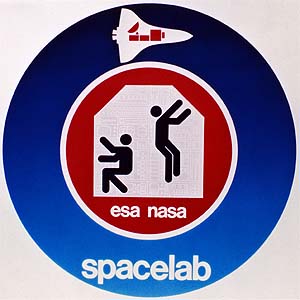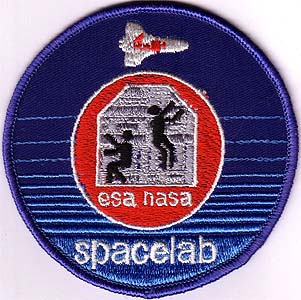 Above: 76HC-832 - The Official art and patch of ESA/NASA spacelab.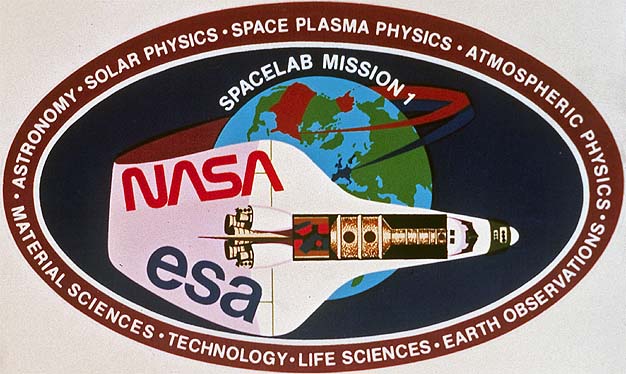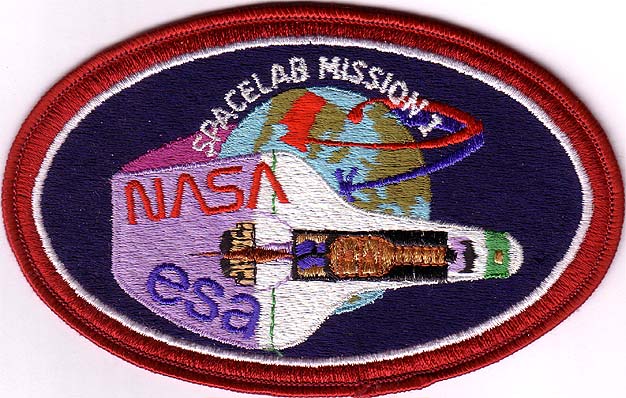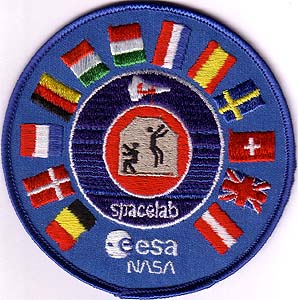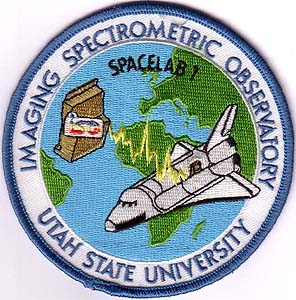 ---
---
STS-8 | Shuttle Mission Index | STS-41B