---
---
(ISS019-S-001 - December 2008) --- Expedition 19 marks the final planned period of three person occupancy, prior to increasing the crew size to 6, and occurs in the final stages of International Space Station assembly. The patch emphasizes the earth, one of the major focuses of attention and study from the orbital research outpost. The design is stylized to highlight the beauty of the home planet and the station orbiting it, next to the sun now the unquestioned "brightest star in the sky" as viewed from earth.
The Expedition-19 patch was designed by a high school student.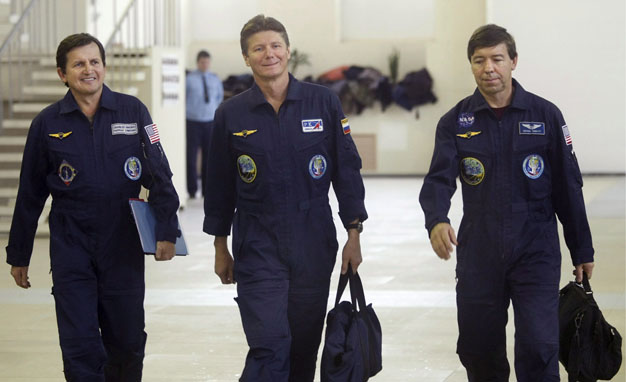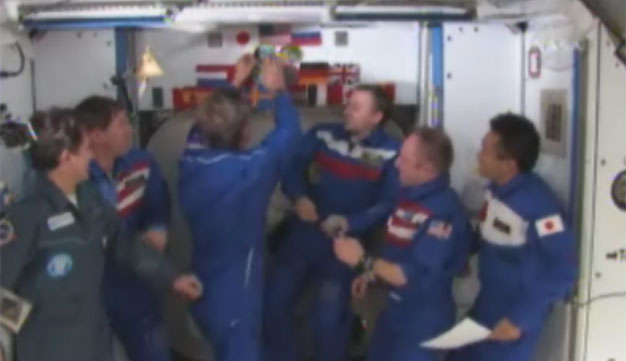 Gennadi Padalka posting the patch in the International Space Station following the handover ceremony.

---
The embroidered Expedition 19 patch is available from the Spaceflight Now Store, in an unusual 4.5 inch size. Manufacturer unknown, but could be AB Emblem. A poor embroidering job in this patch; the circular outline of the earth displays a bad hump.


---
EXP-18 | ISS Index | EXP-20