Shenzhou-14




The Shenzhou-14 patch continues the almost generic design of the Tiangong space station mission patches. Colours are mainly red and blue, with red representing China and the passion of space exploration, and blue symbolising the vast universe and scientific exploration. The background is deep space with stars symbolising earlier astronauts. It also contains the logo of China's Manned Spaceflight Agency, and the location of China on the Earth. The olive leaf in the border symbolizes China's policy of peaceful development.


Soyuz MS-21




The general design of the Soyuz MS-21 patch is based on the logo of the Bauman University where all crew members studied; the launch is dubbed 'Baumanski start'. The portrait represents Sergei Korolev, after whom the spacecraft is named. Patch designed by commander Artemyev, Copyright Roscosmos

Soyuz MS-19 landing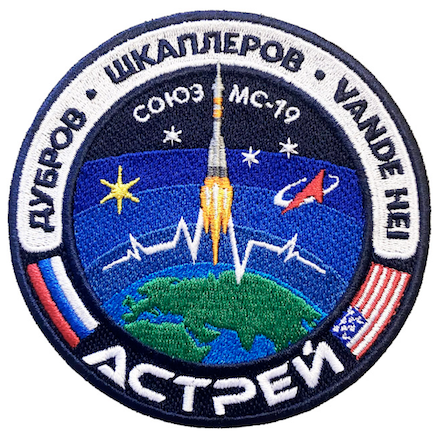 A special patch for the landing of Soyuz MS-19. Patches were sent to ISS, but the crew ended up not wearing this version on their Sokol suits. Copyright Roscosmos

ISS-67




The Expedition 67 shows the International Space Station (ISS) in the foreground to recognize the contributions of the thousands who have made this miracle of engineering and sustained operations possible. The Earth serves as a central element of the patch, just as it is central to the ISS's mission. Three stars on a field of black, represent the United States, Russia, and Italy, the three countries with crewmembers on this expedition. The numerous stars in the night sky represent the additional countries that comprise the ISS partnership. The sun's rays represent the crew's families.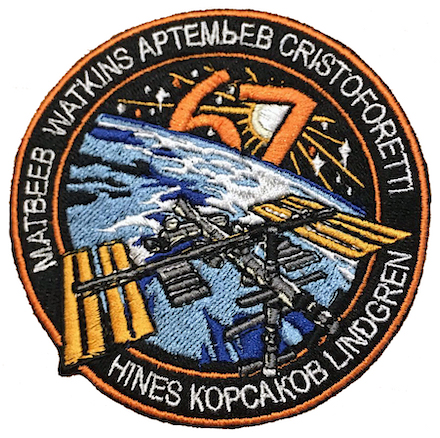 A Russian-produced version with the crew names was worn by the Soyuz MS-21 crew during launch.
NASA Crew-4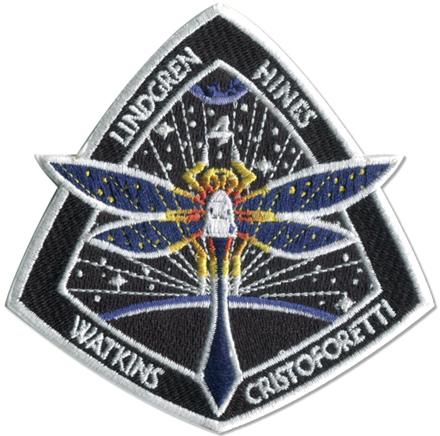 Crew Dragon with the Crew-4 is scheduled for launch to ISS in April, 2022.

Minerva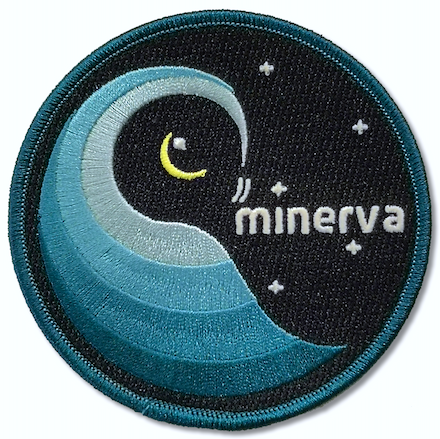 Patch for the ESA mission Minerva to be carried out by Samantha Cristoforetti during Crew-4.

June 6, 2022

---
---
Starliner OFT-2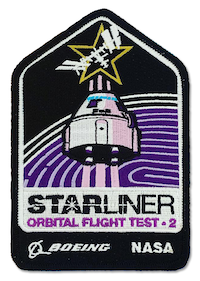 Boeing's Starliner OFT-2 patch. The unmanned Orbital Flight Test was executed in May 2022.
---
Blue Origin NS-21
Patch for Blue's fifth crewed New Shepard mission
---
Blue Origin NS-20
Patch for Blue's fourth crewed New Shepard mission
---
Blue Origin NS-19
Patch for Blue's third crewed New Shepard mission, carrying astronaut Alan Shepard's daughter
---
Blue Origin NS-18
Patch for Blue's second crewed New Shepard mission, carrying actor William Shatner
---
Blue Origin NS-16
Patch for Blue's first crewed New Shepard mission, carrying aviator Wally Funk
---
Tianhe
Patch for Tianhe, the first element of the Chinese Space Station, launched on April 29, 2021
---
CSS
Patch for the Chinese Space Station programme
---
Dream Chaser CRS-2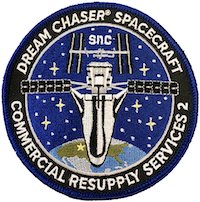 The program patch for Dream Chaser Commercial Resupply Services 2. Individual patches are expected for the actual mission to ISS.
---
Spacepatches.nl, created in 2000 by and for space patch enthusiasts, researches the history of space patches (primarily manned missions) and shares information with fellow collectors and designers.

We also proudly helped design and produce official artwork and embroidered patches, including: Soyuz TM-29, Soyuz TMA-4, TMA-12 '2nd edition', TMA-13 through MS-21, Mars500, Soyuz au Guyana, Yurchikhin personal, VKD/EVA-25,26,32,33, new (blue) Roscosmos logo's, Samara Space Center, Soyouz/CNES, ISS Expedition-31, Expedition-37, ESA Astronaut Class 2009, Tereshkova replica, Soyuz T-6 30 years
---