NASA DM-2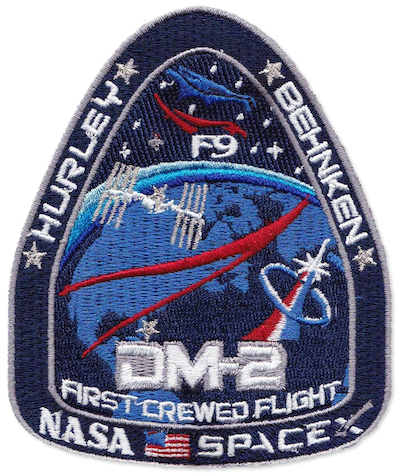 The patch for the first manned launch of an American spacecraft on a US launch vehicle from US soil since the final Space Shuttle in 2011. Launch of the Crew Dragon with NASA astronauts Hurley and Behnken was performed May 30, 2020. The spacecraft docked to the International Space Station a day later.

SpaceX Demo-2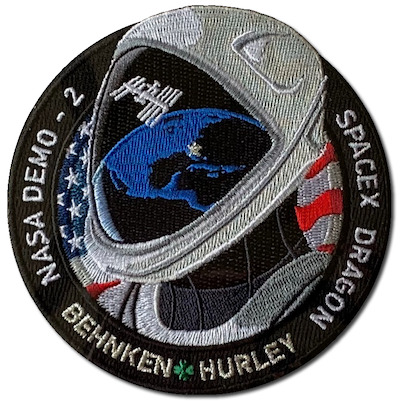 SpaceX's patch for the Demo-2 mission to the ISS. The design priminently features the SpaceX-designed space suit. Space patch collectors can look forward to a fun new era of 'two-patches-for-one-mission'.

NASA Commercial Crew Program




Embroidered version of NASA's Commercial Crew Program logo. DM-2 crewmembers have been observed wearing the patch during mission training.

NASA USVC-1




Crew patch for the USVC-1 mission to the ISS. Designations for this flight currently circulating include US Crew Vehicle-1, SpaceX Crew Dragon-1 and Crew-1. The desing simply uses '1'.

Soyuz MS-15 landing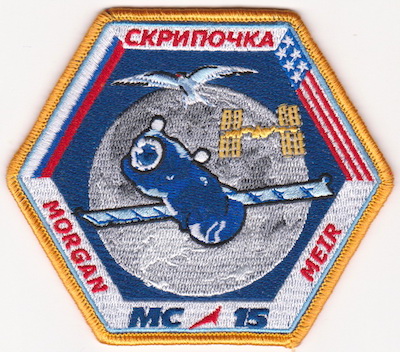 A 'landing' version of the MS-15 patch, with NASA astronaut Morgan's name replacing AlMansoori's, the UAE flag removed and the spacecraft designation moved to the bottom of the design. This patch was worn on all the crew's Sokol suits during landing.
Designed by Luc van den Abeelen - COPYRIGHT ROSCOSMOS

Jun 3, 2020

---
---
Starliner OFT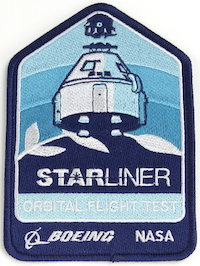 Boeing's Starliner OFT patch. The unmanned Orbital Flight Test will be repeated in the fall of 2020.
---
Starliner CFT
Boeing's Starliner CFT patch. The manned Crew Flight Test is expected in early 2021.
---
X-37B / OTV-6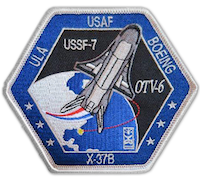 The sixth mission of the X-37B was launched on May 17, 2020.
---
Dream Chaser CRS-2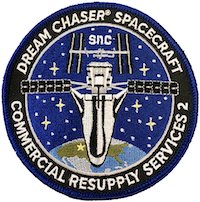 The program patch for Dream Chaser Commercial Resupply Services 2. Individual patches are expected for the actual mission to ISS.
---
ISS Schedule
USVC-1: Aug. 30, 2020
Hopkins, Glover, Noguchi, Walker
---
Soyuz MS-17: Oct. 14, 2020
Ryzhikov, Kud-Sverchkov, Rubins
---
Spacepatches.nl, created in 2000 by and for space patch enthusiasts, researches the history of space patches (primarily manned missions) and shares information with fellow collectors and designers.

We also proudly helped design and produce official artwork and embroidered patches, including: Soyuz TM-29, Soyuz TMA-4, TMA-12 '2nd edition', TMA-14 through TMA-22, all TMA-M and MS missions, Mars500, Soyuz au Guyana, Yurchikhin personal, VKD/EVA-25,26,32,33, new (blue) Roscosmos logo's, Samara Space Center, Soyouz/CNES, ISS Expedition-31, Expedition-37, ESA Astronaut Class 2009, Tereshkova replica, Soyuz T-6 30 years
---
ISS 63